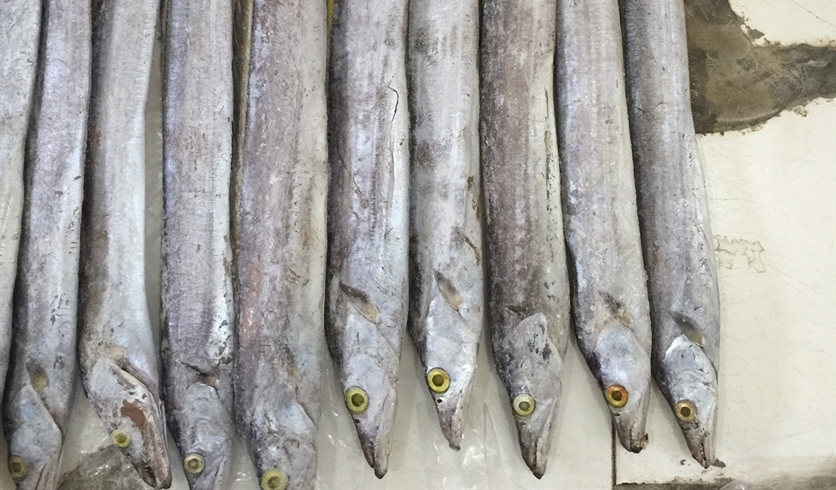 ×
Ribbonfish
Latin name: Trichiurus lepturus
Size: Material: 200/300 ; 300/500 ; 500/700 ; 700/1000 and 1000up gr/pc
Packing : IQF or as demand.
Origination : Whole Round, HGT, Cut 6-8cm/pc.
Ribbonfish is alo known as Largehead hairtail, beltfish (tachiuo – Japanese name) or Cutlassfish.
Ribbonfish is a major commercial species, found in FAO Fishing Area 61 countries and from South Korea, Japan, Pakistan, Indonesia, Vietnam. It is tender and has beautiful, silver skin with white or yellow eyes.
Ribbonfish can be served in both
contact