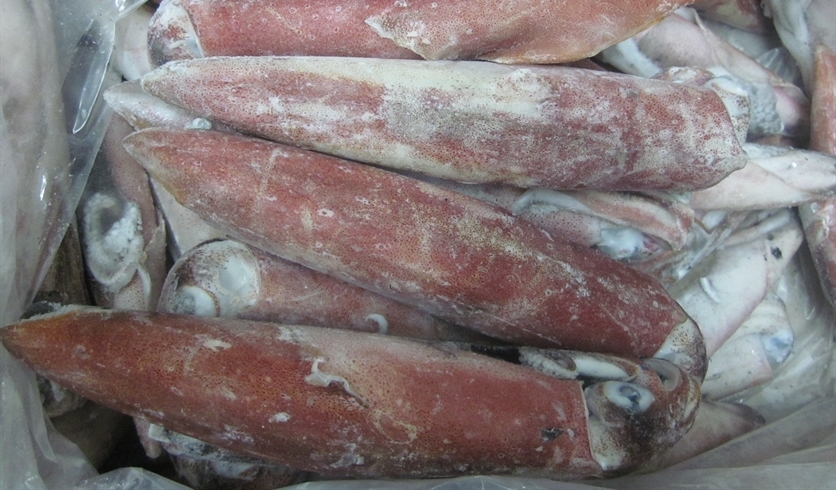 ×
Loligo Squid
Latin name: Loligo Edulis
Size: 10/15 ; 15/20 ; 20/25 ; 25/30 and 30Up cm/pc.
Packing : IQF or Block as demands.
Origination : Whole Round, Whole Cleaned.
Loligo Edulis are marine cephalopods and common in Vietnam, Indonesia (FAO 71) which can reach up to 30 cm up per mature. They are sensitive with change of hyrologic condition, climate and light as well as seasons, day and night.
They are well known as 02 kinds: Sea frozen (Red color) and Land frozen (White color)
Season: Squid could be caught whole year round by fishing techniques with light tackle. In Vietnam, there are two main catching seasons: December to April and June to September.
contact