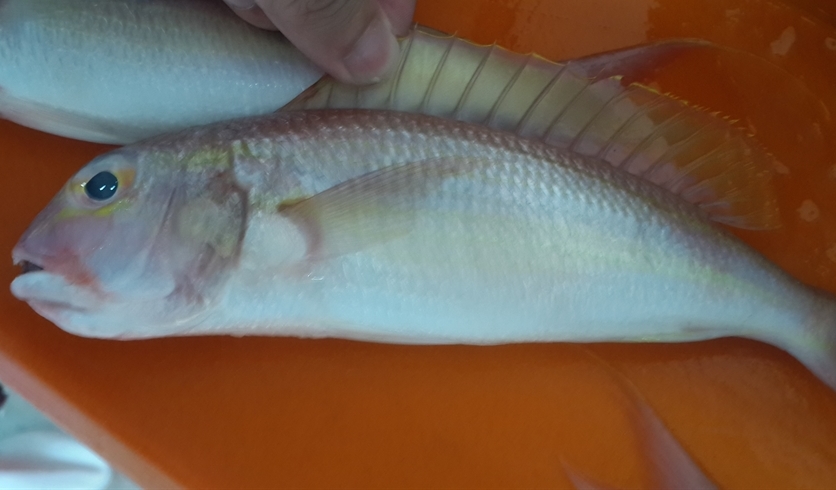 ×
Golden Threadfin Bream
Latin name: Nemipterus virgatus
Size: 80/100 ; 100/120 ; 120/150 ; 150/180 ; 180/200 and 200up gr/pc.
Packing : IQF Bulk 10kgs/Carton or 05kgs/Block X 2/Carton.
Origination : Whole Round, WGGS.
Golden threadfin bream, known as Itoyori in Japanese- inhabits areas with mud or sand substrates. This mature fish can reach a length up to 35 cm, though most are around 23 cm. In Vietnam, Itoyori can be found along the coastal provinces with many related species (Sea Bream, Yellow Line Threadfin…) and local names. It is caught by both trawl and seine netting as demand of processing.
Golden Threadfin is one of the important species of commercial fisheries. It is soft and juicy, and its skin has a unique flavour. It goes well with all sorts of dressings as steamed, grilled, fried, baked or served as sushi, sashimi, or also in a soup.
contact